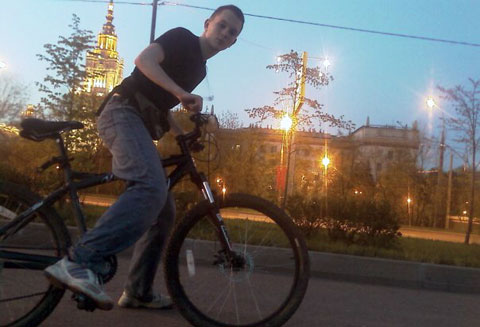 Seems like a smart kid. Some interesting excerpts from his letter:
"I was and still am a teenager myself, that is why I had a certain feeling of what other teenagers would want to see on the Internet."

"I have been coding since 11."

"I never thought that handling the heavy user load would be the most difficult part of my project."

"I'd love to share work with someone else [...] most of the interested people are located far away from me, because I live in Moscow. So I still have to do all the things myself."

"I actually think that it would be best to found Chatroulette as a U.S.-based company."

"I chose Germany for hosting, because it is in the middle between Russia and U.S.A. It is also at the center of various backbone European networks. I think this is a good place for hosting a project which connects people around the world with each other."

"I am not even sure what Chatroulette is now. Everyone finds his own way of using the site. Some think it is a game, others think it is a whole unknown world, others think it is a dating service."
Would love to take a look at his website and his other projects.
Keep up the good work, Andrey!
via New York Times